Physics is truly the most important and mind-boggling subject among all other science subjects. It explains to us about the functioning of nature via mathematical language. It explains to us some of the most bizarre phenomena which we humans would have not even thought that something like this existed!
Physics is all about understanding and studying the laws of nature. It reveals the core behavior of nature and gives us an understanding of its creation. It has helped the intellectual species to engineer many revolutionary machines like the steam engine, lasers, transistors, space shuttles, the large hadron collider, tokamak, time machines, etc. It unwinds the deepest mysteries about the stellar life cycle, the spooky behavior of particles, abstract nature of time, black holes, time travel, multiverse, etc. The subject is so versatile that it enlightens us to understand the mysteries of the microscopic as well as the macroscopic world. Physics Mindboggler is a social learning platform where we share our knowledge with you, the present and future scientists.
Hello, I am Pradyumn and today I will be updating you with the amazing physics world in 2019. Here, I will unveil the latest and upcoming research and experiments in the physics domain 2019. So without wasting further time, let's get started.

THE FUTURE CIRCULAR COLLIDER (FCC):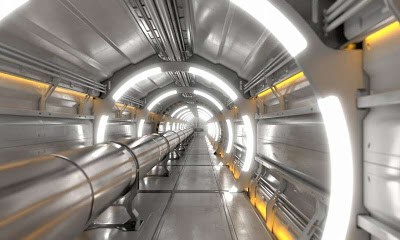 Scientists from CERN has proposed a 100km circular collider which will unveil new physics. This future circular collider (FCC) is estimated to have 100TeV of energy which exceeds the present strongest particle accelerator the large hadron collider (LHC) by the factor of 30. The future circular collider (FCC) with its magnificent energy aims to discover more particles, estimated to unveil new physics and answer some of the most mysterious questions of the universe (dominance of matter over antimatter, non zero neutrino masses, dark matter, supersymmetric particles etc.) which are beyond the capabilities of the 27km large hadron collider (LHC). At the moment the designs of FCC has been published however its construction dates are still unknown.

UNVEILING THE MYSTERIES OF THE QUANTUM WORLD: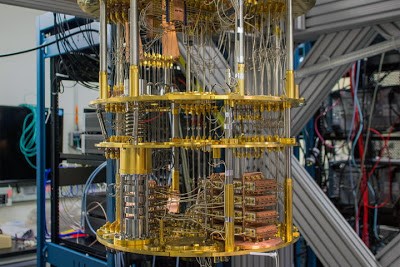 Quantum realm is one of the most mysterious realms in physics. No doubt, physicists all over the globe love to unveil such mysterious and open new research fields in science and technology. Researchers from various universities have and are unwinding the mystery of quantum information science. Quantum information science is an area of study based on the idea that information science depends upon quantum effects in physics. It's estimated that there would be a significant increase in the investments into this field. It's likely that in 2019 quantum computers won't be commercialized, however, significant growth will take place in its processing and networking.

FIRST HUMANS ON MARS?: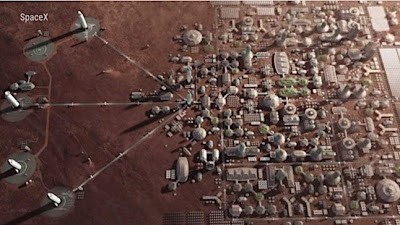 Mars is the dreamland for many in the scientific as well as nonscientific communities. SpaceX is at the top in making headlines to send 1 million people to Mars by 2120. SpaceX has reported that they have developed a design (BFR rocket) which can send people to Mars and beyond. Elon Musk has estimated that by the beginning of 2019 there would be short hops flight which will last for a year. Other governmental space organizations are building satellites and rovers which will be launching next year.
ROOM TEMPERATURE SUPERCONDUCTORS:
On January 15, 2019, researchers from George Washington University reported lanthanum (La)-hydrogen (H) based material to achieve superconductive properties at near room temperatures. This LaH10 lanthanum (La)-hydrogen (H) structure was cooled below 260K i.e. -13-degree Celcius at a magnificent pressure of 180-200 GPa. Dr. Russell Hemley, a research professor at GW School of Engineering and Applied Science said that it was the beginning of a new era in superconductivity. They further will be studying and experimenting with other hydrides and superhydrides.
GRAPHENE – THE WONDER MATERIAL: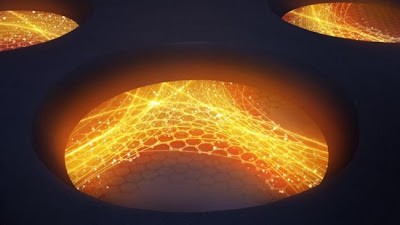 There's should be no doubt, why graphene is called a wonder material. It's stronger than steel, conducts electricity better than silver, conducts heat better than diamond, can be used to make flexible touch screens, medical scanners, efficient and light spacecraft, automobiles, DNA sequencers, solar cells, to construct buildings, to store more data for computers, etc. This one atom thick material shows a promising future in a wide range of applications. Graphene in 2019 has a big outcome in nanoelectronics, automobile, wearable devices like an efficient transdermal fitness patch and contactless cards and keys. Graphene in 2019 will change the way we transport electricity through cables. Graphene pavilion has a graphene layer beneath it, thus, there is no need for cables to be tunneled inside the wall. On another hand, this will keep the room cool from inside due to ease in the dissipation of heat.
THE NEW ERA OF SOLAR PANELS: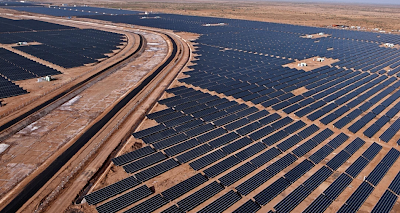 In 2019, there would be a magnificent growth in the usage and advancement of solar panels. India has started experiencing a boom in the usage of solar technologies. The Indian Government aims to have installed capacity of 100 GW by 2022. India is one of the fastest growing solar industries. There would be no need to install solar panels on terraces as the researchers are developing solar windows through clear films, which will be placed on the window glass, generating power by absorbing UV light.
So how do you find this article? Was it informative? Which of the above topic do you found interesting? Let me know in the comment below. Share this information with your friends and colleagues and subscribe to get the latest updates on this blog.
Keen to explore more? I have attached some references below so that you can explore more into a particular subject.
International collaboration publishes concept design for a post-LHC future circular collider at CERN.
Long-distance quantum information exchange — success at the nanoscale.
Reimagining information processing.
Space In 2019 – Here Are All The Missions And Launches To Look Forward To.
SpaceX Has a Bold Timeline for Getting to Mars and Starting a Colony.
Superhydrides approach room temperature superconductivity at high pressure.
40 ways graphene is about to change your life.